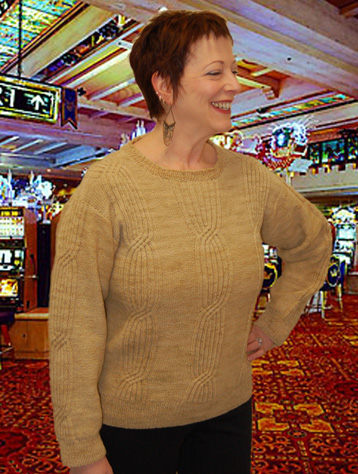 Cables on hats, scarfs and sweaters adds depth and dimension to both plain and multi color garments. Certain yarns work better than others to bring out the cable.
It may be helpful to think of a cable pattern as a set of serpentine or wave-like cables, each one meandering around its own center line. A vast variety of cable patterns can be invented by changing the number of cables, the separations of their center lines, the amplitudes of their waves (i.e., how far they wander from their center line), the shape of the waves (e.g., sinusoidal versus triangular), and the relative position of the crests and troughs of each wave (e.g., is one wave cresting as another is crossing its center line?).
New cable patterns can also be inspired by pictures, scenes from nature, Celtic knotwork, and even the double helix of DNA.
Displaying 1 to 10 (of 10 products)
Result Pages: 1
Displaying 1 to 10 (of 10 products)
Result Pages: 1